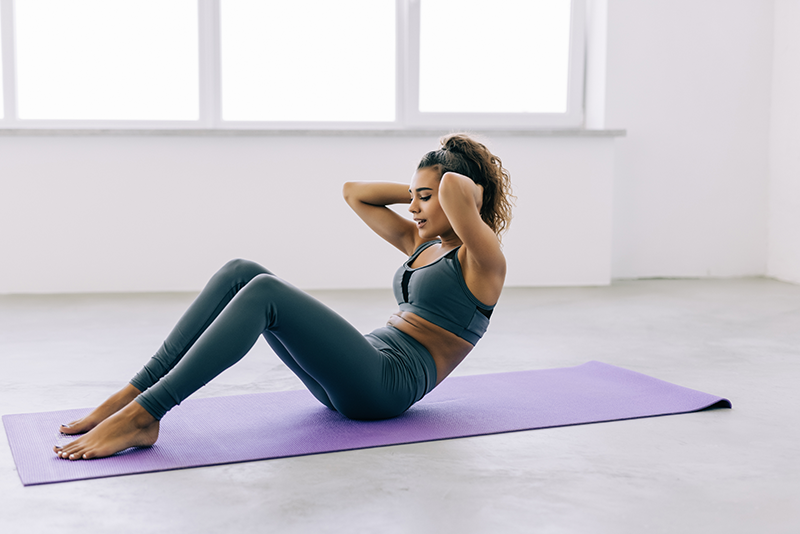 When many patients set out to lose weight, they may find success on the scale, while still not seeing sufficient difference in their "problem" area: the abdomen. The stubbornness of abdominal fat is not just an imagined phenomenon — it is a reality supported by science. Here, internationally known plastic surgeon, Dr. Jay Orringer, explains why belly fat is particularly resistant to weight loss.
Understanding Abdominal Fat
Subcutaneous fat is the type of fat that creates a visibly bulging abdomen. This is the fat that exists just beneath the skin (but above the muscle) that people can pinch. About 90% of body fat is subcutaneous and it is found in many areas of the body.
Diet and exercise are the most effective ways to lose subcutaneous fat, but subcutaneous fat around the abdomen may persist longer than subcutaneous fat in other areas such as the arms. This can happen because abdominal fat cells have fewer beta receptors than comparable fat cells, which means they do not receive the message (at least not as strongly) to burn fat.
The other kind of fat in the abdomen is visceral fat. This is fat that surrounds the organs like the stomach and liver. Visceral fat is considered a "hidden" fat because it cannot be seen through the skin. Fortunately, this fat is often easier to lose because due to its location within the abdomen, it is not corrected surgically.
Causes of Belly Fat
Many of the reasons people gain abdominal fat are already well known. Factors such as an unhealthy diet, alcohol consumption, and a sedentary lifestyle are some of the main drivers of weight gain, especially around the belly. Other relevant factors include:
Genetics: Some people are genetically predisposed to carry more fat in their midsection.
Menopause: The hormonal changes that occur during menopause often shift primary fat storage for women from the hips/thighs to the abdomen.
Slowing metabolism: Gradually, the body's ability to convert food into energy declines, which often results in more fat accumulation.
For people middle age and older, emerging belly fat is often indicative of natural changes in body chemistry, not a sign of "letting themselves go."
Explore Cosmetic Solutions
If you have developed belly fat that you are unable to lose with diet and exercise, perhaps you are ready to consider plastic surgery to help obtain the body contour you have worked so hard to achieve. Liposuction is a procedure that typically targets localized areas of fat. It is often combined with a tummy tuck, which tightens separated, lax muscles and removes excess skin and fat.
To schedule a consultation with double board-certified, internationally known Beverly Hills plastic surgeon, Dr. Jay Orringer, please call (310) 273-1663. Dr. Orringer welcomes patients from Beverly Hills, Los Angeles, Santa Monica, Hollywood, Newport Beach, Northern California, nationally and internationally.