You are here
Reviews
Also serving Hollywood, Santa Monica and Los Angeles area patients
"I found out 6 months ago that I was a BRCA 2 mutation carrier. A happily married woman at the young age of 30 with 2 children, this news struck me pretty hard. A quite petite body and a natural 32DD, I was sad knowing I would never have full feeling in my breasts again. I was sad when I thought about never being able to breastfeed my future children. But, after undergoing a bilateral prophylactic mastectomy in August 2015, the saddest part of this entire journey is that I will no longer be seeing Dr. Orringer every week.
 
Two plastic surgeons told me they had to take my nipple and areola. They showed me where the scars would be; across or down-that was the only choice I had. Dr. Orringer on the other hand, was so revolutionary in his approach in how to obtain the most aesthetic results. He saved my skin. He tightened it up, like Barbie. He kept my areola. He made nipples out of them. He spent 7 hours during the implant exchange operation ensuring everything was perfect.
 
Following each of my 3 procedures, I was exhausted and in pain. At my post-op visits he would say how blown away he was at my amazing recovery and kept calling me "Superwoman". For me, it became a psychological game of "Fake It Till You Make It". I pushed myself to get better just to impress Dr. Orringer. The conversations and jokes my husband and I shared with him made me look forward to my appointments; they literally were the highlight of my week. The front office staff made me feel like I was the most important person to walk through that door. Dr. Orringer's positive attitude and the level of care and attention I received is undeniably unmatched in the medicine world.
 
My breasts that Dr. Orringer reconstructed are astonishingly beautiful. Sports Illustrated-Swimsuit, Maxim magazine material, yet so natural looking. One would never know I had a mastectomy. These 6 months of procedures weren't an emotional rollercoaster journey, but rather an adventure; one that I look back and have only incredible memories, and it is because of Dr. Jay S. Orringer. God's gift to the world."
"I wish I had the words to say what should be said. Your care, your skill, and your support at all stages have been wonderful. The care you have taken to reconstruct, restore, and recreate an outcome that – there's no other way to put it – looks fantastic! What a masterpiece of work. Thank you so much for all you have done and for the grace and style – both medically and humanly that you have done it."
"What a privilege to be under your care during my recent surgery. Every single person I met during my stay was professional, efficient and very caring. You have not only transformed my body, but you have also renewed my belief in the simple interaction of the human spirit. I belief this is the way all of life is supposed to be. I will try to remember your example and pass it on … Thank you so much."
"Dr. Orringer, you surpassed my expectations, and those I was afraid to hope for. The result is something I never dreamt could be. You have changed my life in so many ways. I cannot express in words my gratitude and deepest respect I hold for you."
"Your office is the happiest place on earth.  Thank you for making me feel beautiful and special throughout my transformation.  Thank you for giving me peace-of-mind and helping to transform me into a confident, happy and beautiful woman. Even on the most difficult days, you were able to put a smile on my face.  I will be forever and eternally grateful.  You, Dr. Orringer, are the most kind-hearted, compassionate, and patient person I have had the privilege of having in my life.  Thank you for transforming me into a beautiful butterfly."
"I just want to thank you for being so wonderful! You are so kind and genuine and made me feel very comfortable. Also … I love the results! You're great."
"I want you to know how much I have appreciated your expert 'handiwork.' Thanks to you, I have much more confidence and success in life."
"Dr. Jay – You have saved my life! What can I say to that? Thank you isn't nearly enough. Aside from your amazing technical gift – your kind and gentle manner helped me through something that terrified me more than even I knew. You are always in my prayers"
"I want you to know how very much I appreciate all you have done for me. Not only did I benefit from your superior surgical skill, but I am also grateful for all of your patience, time and honesty. You have gone beyond the call of duty in so many ways, and I want you to know how much your special care and attention touch my heart. Thank you, thank you, thank you!"
"Your greatness needs to be recognized and so, on behalf of all of your patients and their families, thank you. Thank you for your skill learned through years of schooling and training. Thank you for time spent away from your family. Thank you for caring about your patients and, as importantly, being able and willing to convey these feelings."
Pages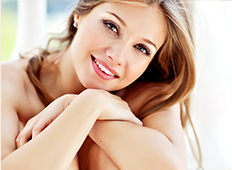 Before & After Gallery
Be sure to view our Before and After Photo Gallery showing real patient results.