Dr. Jay Orringer is an internationally recognized plastic surgeon specializing in complex cosmetic and reconstructive procedures of the breast, aesthetic surgery of the face and abdomen, and body contouring. He has been in practice for three decades and remains committed to innovative techniques and advances in plastic surgery. Dr. Orringer is dedicated to helping patients throughout the world achieve their aesthetic goals.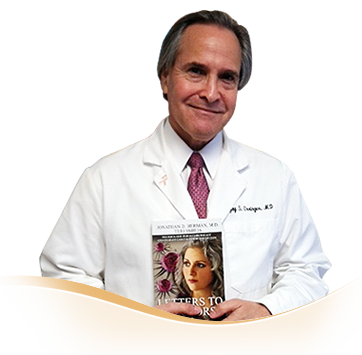 Dr. Orringer pursued his education and training at some of the most highly-regarded medical institutions in the country. He completed his General Surgery residency at the University of Michigan Affiliated Hospitals and his Plastic Surgery residency at UCLA Medical Center. From there, he completed a Microsurgical Fellowship at the New York University and Bellevue Hospitals.
Following his rigorous training, Dr. Orringer served as Assistant Clinical Professor of Surgery for the UCLA Division of Plastic and Reconstructive Surgery for seventeen years. He currently serves as Adjunct Clinical Faculty at the John Wayne Cancer Institute.

Certifications and Professional Affiliations
Dr. Orringer is certified by both The American Board of Plastic Surgery and The American Board of Surgery. He is also a Fellow of the American College of Surgeons, which requires that a surgeon's education and training, professional qualifications, surgical competence, and ethics pass a rigorous evaluation beyond board-certification.
Additionally, Dr. Orringer is a member of the American Society for Aesthetic Plastic Surgery and the American Society of Plastic Surgeons.
Media Appearances
Throughout his career, Dr. Orringer has been featured on television and news shows, where he had the opportunity to share his expertise with the general public. Dr. Orringer has appeared on Entertainment Tonight, The Today Show, and other popular programs.
In conjunction with Breast Reconstruction Awareness Day, he was featured for his role in performing Ms. Angelina Jolie's breast reconstructive surgery and he discussed her very positive and lifesaving effect on women everywhere. You can view some of Dr. Orringer's media appearances below and on the news page.
Lectures
Dr. Orringer has lectured extensively and published on a variety of topics in the field of plastic and reconstructive surgery. He has lectured regarding his approach to aesthetic breast reconstruction at the prestigious annual meetings of:
The American Society of Plastic Surgeons
Awards and Recognition
Dr. Orringer has received numerous awards and honors for his achievements as a highly-skilled plastic surgeon. These accolades include a Compassionate Care Symposium given in his honor and the Magnolia Council of the Tower Cancer Research Foundation Spirit of Hope Award.
His surgical skill and compassionate, individualized approach have also earned him recognition in:
The Guide to America's Top Surgeons
The Guide to America's Top Plastic Surgeons
Los Angeles Magazine's "Southern California Super Doctors-Cosmetic/Reconstructive Surgery"
Contact us to schedule an individualized consultation with Dr. Orringer today. We welcome patients from Beverly Hills, Los Angeles, Santa Monica, Hollywood, Newport Beach, Northern California, as well as nationally and internationally.