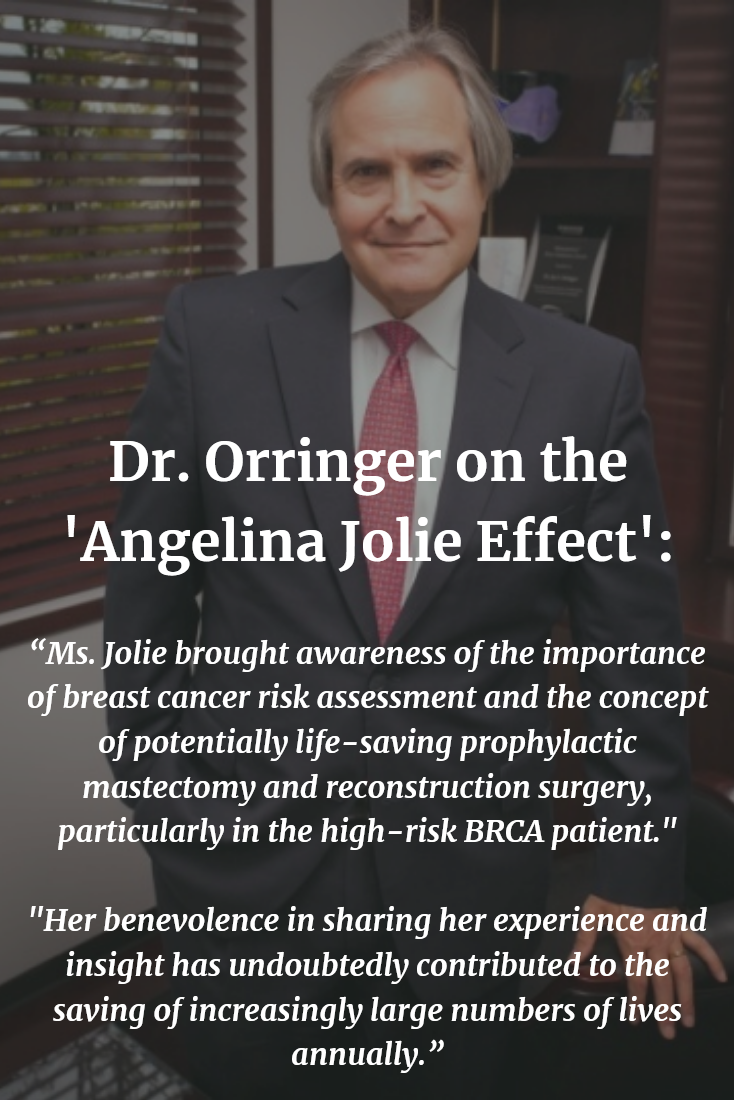 Dr. Jay Orringer was privileged to be part of Ms. Angelina Jolie's team in 2013 as she underwent prophylactic mastectomy and breast reconstruction. Five years later, Dr. Orringer is still seeing the impact of Ms. Jolie's decision to share her journey with the public.
More and more women now understand how important it is to assess their risk for breast cancer. Genetic testing has also expanded, making it possible for researchers to identify not just mutations to the BRCA gene but other gene variants associated with a higher breast cancer risk, including:
CHEK2 mutation
PALB2 mutation
PTEN mutation
TP53 mutation
Research shows that women at a high risk of breast cancer reduce their risk by up to 90 percent through prophylactic mastetctomy. Dr. Orringer said that Ms. Jolie's story has expanded women's awareness of mastectomy as a preventative measure, as well as the potential benefits of breast reconstruction.
Call The Renaissance Medical Center for Aesthetic Surgery, Inc. at 310-273-1663 for more information about breast reconstruction considerations. Dr. Jay Orringer serves patients in and around Beverly Hills, Hollywood, Santa Monica and nearby areas of Los Angeles.