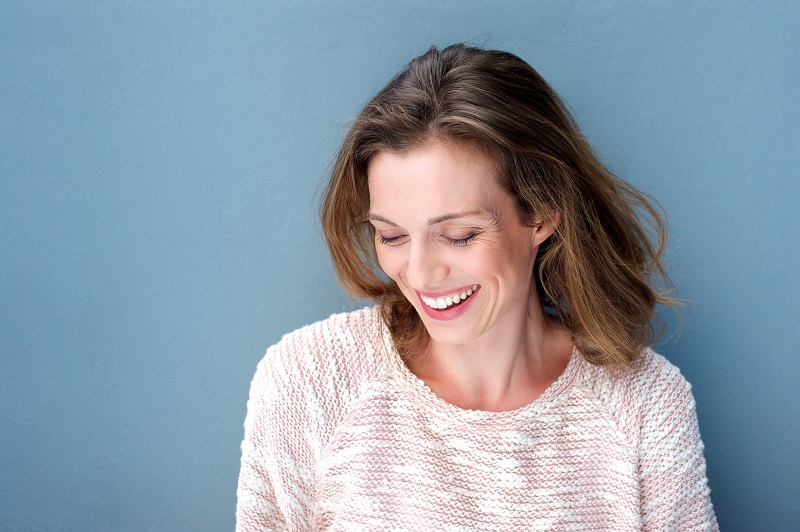 Autologous tissue breast reconstruction is one category of procedure to rebuild the breast(s) after mastectomy. It involves taking excess tissue from another place on the body, most often the abdomen, and moving it to the chest wall to form a new breast mound. Today's techniques usually involve using skin and fat and preserving muscle.
This approach can be performed alone or in conjunction with implant reconstruction. It can also be done at different times, either immediately after mastectomy surgery or at a later date, depending on the patient's unique situation.
Dr. Jay Orringer is a double-board certified plastic surgeon, in practice for more than 30 years, who is experienced in both autologous tissue and implant breast reconstruction. Serving women nationally and internationally, he has helped many women achieve beautiful results through autologous tissue reconstruction. Learn more about this procedure below.
Benefits of Autologous Reconstruction
Autologous breast reconstruction is an appealing choice for many women. It offers several potential benefits not found with other types of reconstruction.
One advantage of this procedure is that it potentially offers the most natural-looking and feeling results. Compared to implants, the tissue from your abdomen or another donor site tends to look and feel more natural.
Another reason breast reconstruction using your body's tissue is popular is that, unlike an implant, the results usually last a lifetime. Autologous reconstruction is permanent in nature, while implants require maintenance and may need to be replaced during the course of one's life.  
Finally, certain autologous techniques can have a desirable aesthetic impact on the donor area. For example, DIEP flap reconstruction, which utilizes excess skin and fat from the abdomen like a tummy tuck, often improves the overall contour of the abdominal region.  
Things to Consider With Autologous Reconstruction
It is important to weigh the following factors when determining if this method of breast reconstruction is right for you.
Autologous tissue breast reconstruction is a more extensive procedure than expander and implant reconstruction. It involves specialized microsurgery techniques. It may require a somewhat longer hospital stay and recuperative period, particularly since there is a tummy tuck-like procedure involved.
 However, many patients are delighted not to have to the concern regarding future implant replacement and are pleased with their naturally feeling new breast(s) and tummy contour. Dr. Orringer has specialized training in microsurgery and has a particular interest in cosmetic mastectomy incisions.  In addition, he designs the abdominal scar to be similar to a tummy tuck.
Autologous Reconstruction Candidates
Generally speaking, autologous tissue reconstruction may be right for you if you have enough excess tissue to allow for the creation of a flap and have considered a tummy tuck, particularly following childbirth. Dr. Orringer will help you understand your options during an in-office consultation.
Several factors determine the reconstructive methods that may be suitable for you, including the nature of your cancer and your cancer treatment. For example, patients who have undergone radiation may want to consider autologous tissue breast reconstruction because of the challenges this therapy can pose for implant procedures and the improved quality tissues a flap can bring to the radiated chest wall. 
Women who have experienced failed implant reconstructions or who have a droop prone opposite breast may benefit from autologous tissue breast reconstruction. In addition, those simply wanting to avoid an implant may choose this option.
Contact Our Beverly Hills Breast Reconstruction Surgeon
Learn if autologous tissue breast reconstruction or some other option is right for you. Schedule a caring and individualized consultation with Dr. Orringer today by calling 310-273-1663. We proudly welcome patients from Beverly Hills, Los Angeles, Santa Monica, Hollywood, and Newport Beach, Northern California, as well as nationally and internationally.