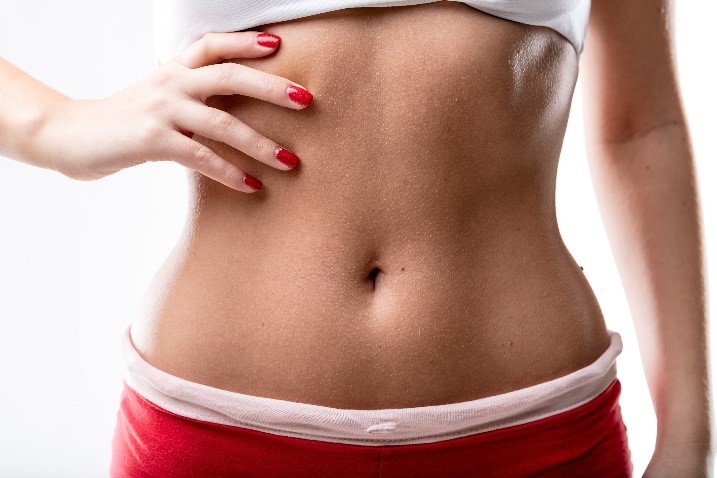 The goal of abdominoplasty (better known as tummy tuck) is to improve the appearance of the abdomen, but it makes sense for patients to ask questions about post-surgical scarring before proceeding. Patients should want to know where the scars might be located and how prominent they typically are. Dr. Jay Orringer, a double board-certified plastic surgeon with more than 30 years of experience with tummy tuck procedures, discusses what patients might expect.
Along the Lower Abdomen
To perform abdominoplasty, Dr. Orringer must make a horizontal incision on the lower abdomen above the pubic region, extending out toward the hips. This allows him to remove excess skin and fat and pull the remaining skin taut for a flatter appearance. A scar forms as this incision heals. Although the scar will fade significantly as months pass, it will never disappear completely. The length of the scar is determined by the amount of excess skin and fat that needs to be removed.
Fortunately, the scar is situated low enough that it typically remains out of sight in most clothing. Many bathing suits and underwear can conceal the scar, so the patient can show off his or her improved contour with the main scar hidden.
Around the Belly Button
With a full tummy tuck, a second incision is made around the navel to detach the surrounding skin from the belly button stalk and allow Dr. Orringer to redrape the skin in a more pleasing manner. Usually, the pulled skin covers the area where the belly button used to rest, so Dr. Orringer must create a new opening to bring the belly button through. A scar forms around the belly button that, like the main scar, fades over time, but does not totally disappear. In addition, belly button size and shape usually changes often in an aesthetic manner. However, results vary with each individual.
Less Scarring with Mini-Tummy TuckSome patients may opt for a mini-tummy tuck, a variation of the traditional surgery that focuses on removing less skin from the lower abdomen. This version involves no incision around the belly button and a smaller, shorter scar on the lower abdomen. While the easier recovery and less-conspicuous scars are appealing, most people are better candidates for the full tummy tuck, which removes more skin and fat and typically allows for a greater degree of tightening.
Learn More from Dr. Orringer
To schedule a consultation with double board-certified, internationally known Beverly Hills plastic surgeon, Dr. Jay Orringer, please call (310) 273-1663. Dr. Orringer welcomes patients from Beverly Hills, Los Angeles, Santa Monica, Hollywood, Newport Beach, Northern California, nationally and internationally.