Posted: November 21, 2016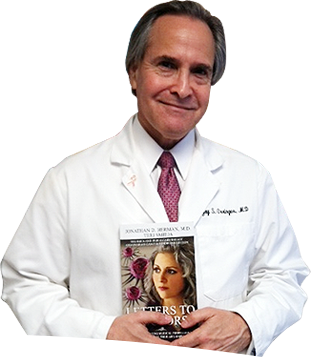 Shannen Doherty has been extraordinarily courageous and caring in her desire to help others in each step of her battle with breast cancer. Her recent American Cancer Society Giants of Science Courage Award was very well-deserved.
Several years ago, I also had the privilege of caring for Ms. Angelina Jolie. It was her altruism, strength, and ability to so effectively articulate that led to public awareness of the concepts of prophylactic mastectomy and reconstruction in high risk patients, importance of regular screening (especially in women at high risk) and the relevance of a team approach to optimize care. This continues to save lives. Now Ms. Doherty, in her journal, shows that a very dynamic, positive, and inspirational life can be lived even during the trials of surgery, chemotherapy, and radiation. In emphasizing the importance of an integrated health care team, Ms. Doherty remains an educated, actively involved captain of that team as every patient should.
-Dr. Jay Orringer