Superior Gluteal Artery Perforator Flap Reconstruction
Dr. Jay Orringer offers a wide range of breast reconstruction options to patients from Beverly Hills, Los Angeles, Santa Monica, Hollywood, Newport Beach and throughout Northern California, as well as nationally and internationally, Although, some patients choose implant-based reconstruction, others are uncomfortable with the need for implant maintenance or prefer the more natural result which might be obtained using one's own tissues. In addition, following radiation, implant reconstructions have a greater risk of issues, and the use of tissue for reconstruction may be desired.
Flap-based breast reconstruction, which uses tissue from your own body, has some appealing potential advantages. Flap-based reconstruction may offer a natural breast look and feel without the need for implant maintenance or radiation-related risks such as severe capsular contracture around an implant. Superior gluteal artery perforator (SGAP) flap reconstruction uses tissue from the buttock to recreate the breast after mastectomy, while a deep inferior epigastric perforator (DIEP) flap uses tissue usually removed with a tummy tuck.
SGAP and DIEP flap breast reconstructions are skilled procedures that require microsurgical expertise. If you are interested in learning more about SGAP or DIEP flap reconstructions, Dr. Orringer invites you to schedule an in-person consultation today.
What Is SGAP Flap Breast Reconstruction?
SGAP flap reconstruction transplants tissue from the upper buttock region to the chest to create a new breast mound after mastectomy. During the reconstructive surgery, a flap of tissue is separated from the buttock muscle and removed from the site. It is then transplanted to the chest and shaped into a breast. The blood vessels from the buttock tissue are carefully connected to blood vessels on the chest using the microscope.
Subsequent surgery, often performed on an outpatient basis, may involve lifting the opposite breast, transferring liposuctioned fat to improve the result, or reconstructing the nipple and/or areola to make the breasts look and feel as natural as possible. Today, sparing of the nipple is often possible and this, along with more cosmetic incisions, may provide significantly more aesthetic outcomes.
Advantages of SGAP and DIEP Flap Breast Reconstruction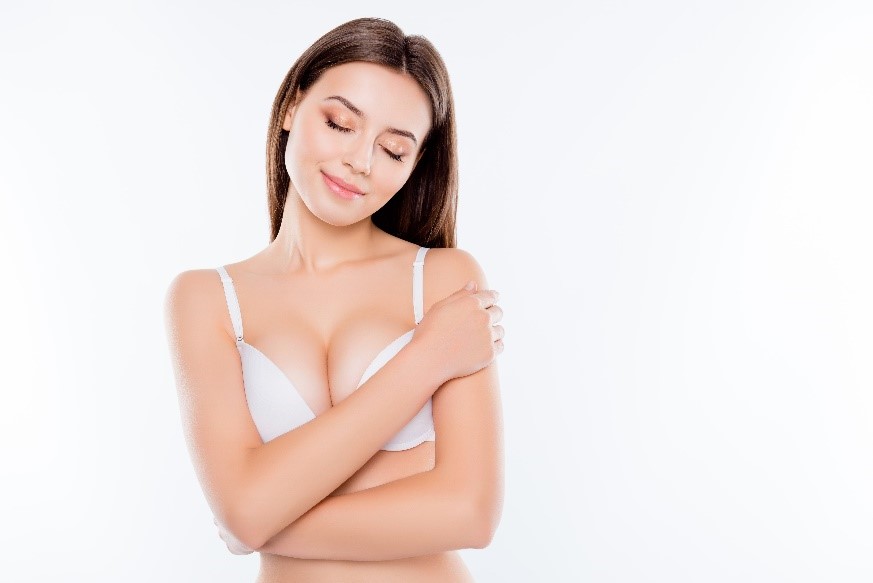 SGAP and DIEP flap reconstructions produce results that often look and feel much like a natural breast. The tissue removed is similar to that of a buttock lift in the case of an SGAP flap and to a tummy tuck for a DIEP flap.
Am I a Candidate for SGAP or DIEP Flap Breast Reconstruction?
You may be a candidate for SGAP flap breast reconstruction if you do not have adequate skin and tissue on your abdomen to use for an abdominal (DIEP) flap, or you had previous surgical procedures that preclude the use of abdominal tissue. If you require mastectomy reconstruction, have excess tissue of the abdominal wall and desire the potential improvement in contour from a tummy tuck, DIEP flap reconstruction might be a pleasing choice.
Frequently Asked Questions About SGAP and DIEP Flap Breast Reconstruction
How long will it take to recover from SGAP or DIEP flap reconstruction?
Patients typically spend three to four nights in the hospital after SGAP or DIEP flap reconstruction. Patients are usually encouraged to get out of bed and begin walking within one to two days. Increasing activity is encouraged, and patients generally resume most normal activities by four to six weeks after surgery.
Will I have a scar from my SGAP of DIEP flap reconstruction?
With an SGAP flap, you will have a scar near the top of your buttock that can usually be concealed underneath underwear or a bikini bottom. DIEP flap incisions are also planned with underwear or bathing suit preferences in mind.
Contact Us Today
For more information about reconstructing one or both breasts with your own tissue or with current implant options after cancer treatment or following prophylactic mastectomies, or for revision of your breast reconstruction, request a consultation with Dr. Orringer today.