Posted: December 10, 2020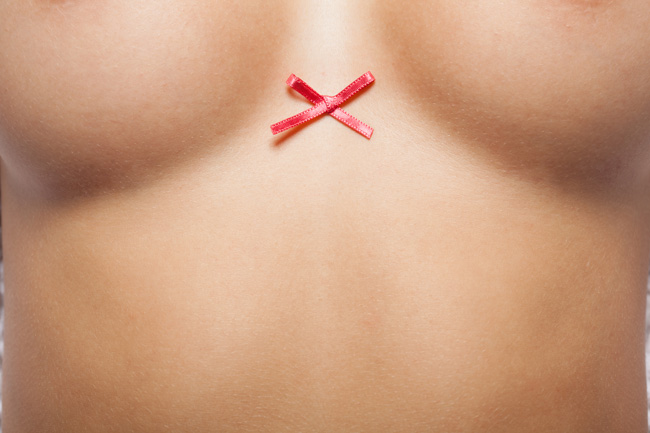 A breast cancer diagnosis, strong family history or high-risk gene often involves having to make some difficult decisions. Among them might be the appropriate type of reconstruction after mastectomy. Beverly Hills double-board-certified plastic surgeon Dr. Jay Orringer of The Renaissance Medical Center for Aesthetic Surgery, Inc., discusses when a woman might consider breast reconstruction with her own (autologous) tissue. For a woman who has already undergone breast augmentation or implant breast reconstruction, breast reconstruction might involve replacing her implants with excess tummy or buttock tissue.
Breast Reconstruction
Today, breast reconstruction most often begins at the time of the mastectomy, so the patient awakens with some form of new breast. A woman may start out with an implant reconstruction and later decide she prefers the alternative of using her own tissue.
While initially a potentially simpler procedure, unlike autologous tissue reconstruction, an implant may require replacement, possibly multiple times over the course of a patient's life, particularly for revision, rupture/deflation and capsular contracture (hardening of scar tissue around an implant). In addition, because it is the patient's own tissue, an autologous tissue reconstruction tends to look and feel more natural than an implant.
Microvascular Autologous Tissue Breast Reconstruction
Microvascular autologous tissue breast reconstruction involves using skin and fat, most often from the lower abdomen or upper buttock, to create a new breast utilizing the operating microscope to facilitate transfer of the tissue. Common types of microvascular autologous tissue breast reconstruction include:
Deep inferior epigastric perforator (DIEP) flap – This autologous tissue breast reconstruction uses the lower abdominal skin and fat often removed with a tummy tuck. Unlike older TRAM flap techniques, it is muscle-sparing. As with a tummy tuck, women often enjoy the thinner appearance of their abdomen.
Superior gluteal arterial perforator (SGAP) flap – This autologous tissue breast reconstruction uses upper buttock skin and fat to create the new breast, often in women who are otherwise thin or who have had a previous tummy tuck but want their own tissue used. This is some of the tissue that is often removed during a buttock lift.
Potential benefits of either procedure include:
· A potentially more natural looking and feeling breast than an implant
· A permanent result that does not require replacement
· Better aesthetic match in the unilateral (one-sided) reconstructive setting
· No implant capsular contracture, as it is one's own tissue
· Often successful following radiation injury and prior implant failure
Who Is a Good Candidate?
A woman desiring a potentially more natural and durable long-term outcome who wishes to avoid implant maintenance is often a good candidate for one of these procedures. DIEP flap breast reconstruction is often most suitable for a woman who has excess tummy tissue following weight gain or pregnancy. The SGAP flap is suitable for many thinner women wanting their own tissue used. When post-mastectomy radiation is anticipated, a tissue expander is often first placed, with autologous tissue reconstruction possibly done after initial healing from the radiation. Smokers and individuals with certain other health issues may not be suitable candidates. Medical clearance is an important aspect of the preoperative preparation.
Recovery Time
Patients begin ambulating typically a day or two following surgery, and progressive activity is encouraged. Exercise activity is increased, usually beginning after four weeks.
For More Information, Contact Dr. Jay Orringer
If you anticipate undergoing breast reconstruction for a high-risk gene, strong family history, or breast cancer, or you already have implants after mastectomy and would like more information about possibly replacing them with your own tissue, schedule a personal consultation with Beverly Hills double-board-certified plastic surgeon Dr. Jay Orringer of The Renaissance Medical Center for Aesthetic Surgery, Inc. He considers it a privilege to discuss your questions and address any concerns. Dr. Orringer welcomes patients from Beverly Hills, Los Angeles, Santa Monica, Hollywood, Newport Beach, Northern California, across the nation and throughout the world.