You are here
Mommy makeover
Also serving patients in Los Angeles, Santa Monica, Hollywood, Newport Beach, and Northern California, as well as nationally and internationally.

Pregnancy is a wonderful time in a woman's life, but pregnancy and breastfeeding may take a significant toll on a woman's body. Women often struggle to regain their pre-pregnancy figure after having children. Multiple pregnancies tend to make it even harder to bounce back.
Frequently, diet and exercise aren't enough to correct the issues new mothers experience, including lost breast volume, loose skin, excess fat, and muscle laxity of the abdominal area. That's where mommy makeover may be beneficial. An individualized combination of plastic surgery procedures may significantly improve these undesired physical changes. Here, internationally-known, double-board-certified Beverly Hills plastic surgeon, Dr. Jay Orringer, discusses variables to consider in planning a mommy makeover, including possible procedures involved and the timing of the surgery.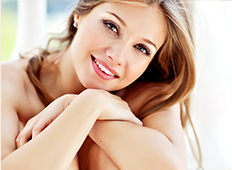 Before & After Gallery
Be sure to view our Before and After Photo Gallery showing real patient results.

Please contact Dr. Jay Orringer for more information, or to schedule a consultation.
"Dr. Orringer, you surpassed my expectations, and those I was afraid to hope for. The result is something I never dreamt could be. You have changed my life in so many ways. I cannot express in...
"Your office is the happiest place on earth.  Thank you for making me feel beautiful and special throughout my transformation.  Thank you for giving me peace-of-mind and helping to transform me...