You are here
Reviews
Also serving Hollywood, Santa Monica and Los Angeles area patients
"With all the myriad of patients and the horrendous schedule, you have that rare and wonderful quality of being so personally involved and concerned. Thank you for all that you did, and all that you are."
"Thanks for all of your most helpful and honest information at the time of my consultation with you. You gave me exactly what I was in need of to make an educated decision from my head rather than my heart. Your manner was truly that of physicians from the past that more M.D.s of this time should take note of. You made me feel cared for, unrushed and comfortable"
"There is no gift in the world that could properly express my gratitude to you. You are a true healer."
"Dear Anna Marie and the entire Renaissance staff – I want to let you all know how much I appreciate everything you've done for me over the last few months. You are each always helpful, friendly and supportive every time I speak to you on the phone or see you in the office. It has made a wonderful difference knowing I can depend on you, and you have helped to make my entire experience a very positive one! Thank you again – so much!"
"Dr. Orringer, you surpassed my expectations, and those I was afraid to hope for. The result is something I never dreamt could be. You have changed my life in so many ways. I cannot express in words my gratitude and deepest respect I hold for you."
"Dr. Orringer, you not only beautify the outside of human beings, but you are also there for the soul! We are grateful to have you in our life!"
"Words cannot express my gratitude not only for your gifted skill as a surgeon, but for your sincere kindness and empathy as a human being. The transformation you gave me is truly amazing. I feel so blessed to have chosen you for my doctor. Thanks for everything."
"I knew immediately after my initial meeting with Dr. Orringer that he was the only surgeon I would consider. When I left Dr. Orringer's office, there wasn't a single question that was left unanswered … and I'm the type of person who wants to know everything. I could not be more pleased with the outcome of my surgery! Dr. Orringer is not just a well-qualified and talented plastic surgeon … he's also a wonderfully caring person. I am thankful that my doctor referred me to the best!"
"You are an absolute miracle that has touched my life, and I feel privileged to know and to have you as my doctor. I will always remember and appreciate your talent, kindness, warmth and understanding. Thank you again from the bottom of my heart."
"With your knowledge, skill, and heart of gold, you have made it possible for me never to buy another padded bra again. Ever!! I absolutely love and adore my beautiful and natural-looking augmentation. They are truly a work of art. You made every moment for me very clear, comfortable, reassuring, safe, and relaxing. Also, thank you for being all that I wanted to have in my doctor."
Pages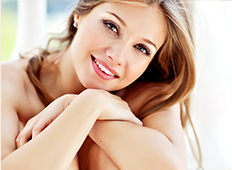 Before & After Gallery
Be sure to view our Before and After Photo Gallery showing real patient results.