You are here
Reviews
Also serving patients in Los Angeles, Santa Monica, Hollywood, Newport Beach, and Northern California, as well as nationally and internationally.
Dr. Jay Orringer and his office staff work to provide a warm, welcoming, and personalized experience for patients at his Beverly Hills plastic surgery office. Internationally known, it is Dr. Orringer's goal to provide a caring, positive experience from your first consultation to your final follow-up after your breast or body procedure.
"Dr. Jay Orringer is amazing!! Besides being the most caring and comforting doctor, I have ever met--his work is phenomenal! I couldn't be happier with my results. He is an artist. His bedside manner is genuine, and his biggest concern is always his patients' health. The ladies who run the office reflect all these amazing qualities! Their warmth, concern and answers to all my questions were so helpful in a time of great vulnerability. Dr. Orringer and his staff are off the charts in my book of recommendations!!!" – T. W.
Your Plastic Surgery Consultation in Beverly Hills
Your consultation takes place at the Renaissance Medical Center for Aesthetic Surgery, Inc. and will typically last 60 to 90 minutes, depending on your unique cosmetic or reconstructive concerns. Dr. Orringer will review your past medical history and records, when available, and perform a relevant, detailed examination. He will discuss your aesthetic goals and his recommendations, including potential treatment options.
Dr. Orringer usually performs his outpatient cosmetic surgery procedures at the Summit Surgery Center. The facility is fully accredited and certified by the American Association for Accreditation of Ambulatory Surgery Facilities (AAAASF). Some patients will choose to spend their first night following surgery at Aura Aftercare. Aura provides a variety of specialized post-surgical services.
"Dr. Orringer and his team helped my husband and I through one of the toughest times in our lives - breast cancer. No one, and [I] mean no one, brings the experience, artistry, caring and concern that Dr. O and his team provide." - Margaret D.
About Dr. Jay Orringer, Internationally Known, Board-Certified Plastic Surgeon
Dr. Orringer is double-board-certified by the American Board of Plastic Surgery and the American Board of Surgery. He specializes in cosmetic and complex breast reconstructive procedures. He remains dedicated to providing caring, personalized service to his patients, having both lectured and written about current, innovative techniques. With more than three decades of experience, Dr. Orringer considers it a privilege to continue to help patients achieve their aesthetic goals.
His expertise has been recognized on television and news programs, including The Today Show and Entertainment Tonight. For 17 years, Dr. Orringer was an assistant clinical professor of surgery for the UCLA Division of Plastic and Reconstructive Surgery. He is currently adjunct clinical faculty at the John Wayne Cancer Institute. Dr. Orringer has lectured, published, and been honored for his service in the field of plastic and reconstructive surgery.
"Dr. Orringer is the greatest Doctor for so many reasons. He is extremely thorough in preparing you for surgery as well as putting your safety first. Dr. Orringer took so much time with me in his office, going over every detail of my surgery and answering all of my questions. I trust him so much. Dr. O gave me such comfort, and my end result is exceptional!!!!! He has MAGIC HANDS!" - Stephanie A.
Please Leave a Review for Dr. Orringer
Dr. Orringer and his staff strive to provide a warm, caring, and personalized experience for every patient. Please leave a review and share your story to help others understand what they can expect from our Beverly Hills plastic surgery office.
Please contact Dr. Jay Orringer at The Renaissance Medical Center for Aesthetic Surgery, Inc. to schedule your consultation today at (310) 273-1663. We serve patients in Beverly Hills, Los Angeles, Santa Monica, Hollywood, Newport Beach, and Northern California, nationally and internationally.
"With all the myriad of patients and the horrendous schedule, you have that rare and wonderful quality of being so personally involved and concerned. Thank you for all that you did, and all that you are."
"Thanks for all of your most helpful and honest information at the time of my consultation with you. You gave me exactly what I was in need of to make an educated decision from my head rather than my heart. Your manner was truly that of physicians from the past that more M.D.s of this time should take note of. You made me feel cared for, unrushed and comfortable"
"There is no gift in the world that could properly express my gratitude to you. You are a true healer."
"Dear Anna Marie and the entire Renaissance staff – I want to let you all know how much I appreciate everything you've done for me over the last few months. You are each always helpful, friendly and supportive every time I speak to you on the phone or see you in the office. It has made a wonderful difference knowing I can depend on you, and you have helped to make my entire experience a very positive one! Thank you again – so much!"
"Dr. Orringer, you surpassed my expectations, and those I was afraid to hope for. The result is something I never dreamt could be. You have changed my life in so many ways. I cannot express in words my gratitude and deepest respect I hold for you."
"Dr. Orringer, you not only beautify the outside of human beings, but you are also there for the soul! We are grateful to have you in our life!"
"Words cannot express my gratitude not only for your gifted skill as a surgeon, but for your sincere kindness and empathy as a human being. The transformation you gave me is truly amazing. I feel so blessed to have chosen you for my doctor. Thanks for everything."
"I knew immediately after my initial meeting with Dr. Orringer that he was the only surgeon I would consider. When I left Dr. Orringer's office, there wasn't a single question that was left unanswered … and I'm the type of person who wants to know everything. I could not be more pleased with the outcome of my surgery! Dr. Orringer is not just a well-qualified and talented plastic surgeon … he's also a wonderfully caring person. I am thankful that my doctor referred me to the best!"
"You are an absolute miracle that has touched my life, and I feel privileged to know and to have you as my doctor. I will always remember and appreciate your talent, kindness, warmth and understanding. Thank you again from the bottom of my heart."
"With your knowledge, skill, and heart of gold, you have made it possible for me never to buy another padded bra again. Ever!! I absolutely love and adore my beautiful and natural-looking augmentation. They are truly a work of art. You made every moment for me very clear, comfortable, reassuring, safe, and relaxing. Also, thank you for being all that I wanted to have in my doctor."
Pages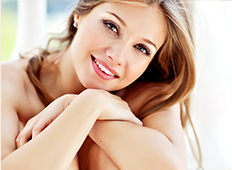 Before & After Gallery
Be sure to view our Before and After Photo Gallery showing real patient results.